St. John's is Stockton's historic downtown parish, established in 1850.
The church is conveniently located at 316 N. El Dorado Street at the corner of Miner Avenue.
There is plenty of free parking in our parking lot. All are welcome!
Alleluia! He is risen! He is risen, indeed! Alleluia!
Join us for worship on Sundays at 10:30 AM and on Wednesdays at 12:10 PM
For more information phone (209) 466-6916, or email
EpiscopalAngel@outlook.com
​Scroll down to read Rev. Linda Huggard's "Friday Reflection" from the Diocesan email newsletter of March 10, 2017.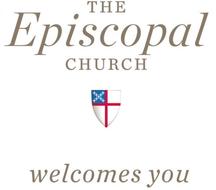 ---
---
The Friday Reflection, March 10, 2017

​This is not the fast that I choose

In one of the optional readings from the Book of Common Prayer for Ash Wednesday, Isaiah 58:1-12, there is, as is common in the Book of Isaiah, an indictment of the behavior of the people and a correction and guidance by the Lord.

The prophet says that the people are rebellious and sinful. They pretend to seek God, practicing righteousness, following the law of the Lord. But they gripe and complain, " Why do we fast and you do not see?", they cry.

The Lord responds, telling them that their fasting is false. That they serve their own interest, even on the fasting day. They disobey his commandments by oppressing their workers, quarreling and fighting. Then, the big question, "Is this the fast that I choose?" the Lord asks.

It is NOT. I choose, says the Lord: To loose the bonds of injustice, undo the thongs of the yoke, to let the oppressed go free. You shall share your bread with the hungry, bring the homeless poor into your house, and when you see the naked, to cover them.

If you do these things, your light will rise in the darkness, says the Holy One, and your gloom shall be like the noonday. You shall be like a watered garden, whose water will never fail. You shall rise up the foundations of many generations, YOU SHALL BE CALLED THE REPAIRER OF THE BREACH, the restorer of streets to live in.

Let us, in this time of Lenten contemplation, choose the fast that God chooses for us. Let us not just give up something, but GIVE something. In this time of injustice, aggression and hatred, fear, repression, hunger, and homelessness, let us act for the powerless, give voice to the voiceless, and learn to love the neighbor that needs love the most, with the love of God, as he would have us choose to love. This is the fast that God has chosen for us.

Wishing you a most blessed Lenten season,

The Rev Linda Huggard